How can I recommend ProvenExpert and what do I get out of it?
Recommend ProvenExpert to others or become a ProvenExpert affiliate to earn money with your recommendations
For every successful recommendation you receive a free PREMIUM month.

To recommend ProvenExpert, go to Recommend in the menu of your ProvenExpert account.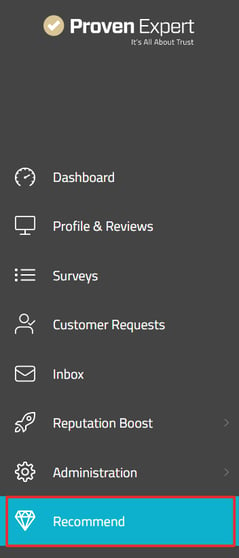 Here you can choose between:

Share personal invitation link

Invite contacts via social media

Invite contacts via email
Join the Affiliate Program and earn up to 20% lifetime commission!
Earn passive income! This is how easy it is to fill your account:
Drive new customers to ProvenExpert
Receive up to 20% lifetime commission
Grow your success with us