My reviews from Facebook are not displayed on my ProvenExpert profile even though I've added them. What could be the reason?
Check whether Facebook has been added as an external source in your profile: go to Reviews from other sources in your profile:

Check if Facebook is listed here when you click on Manage Sources: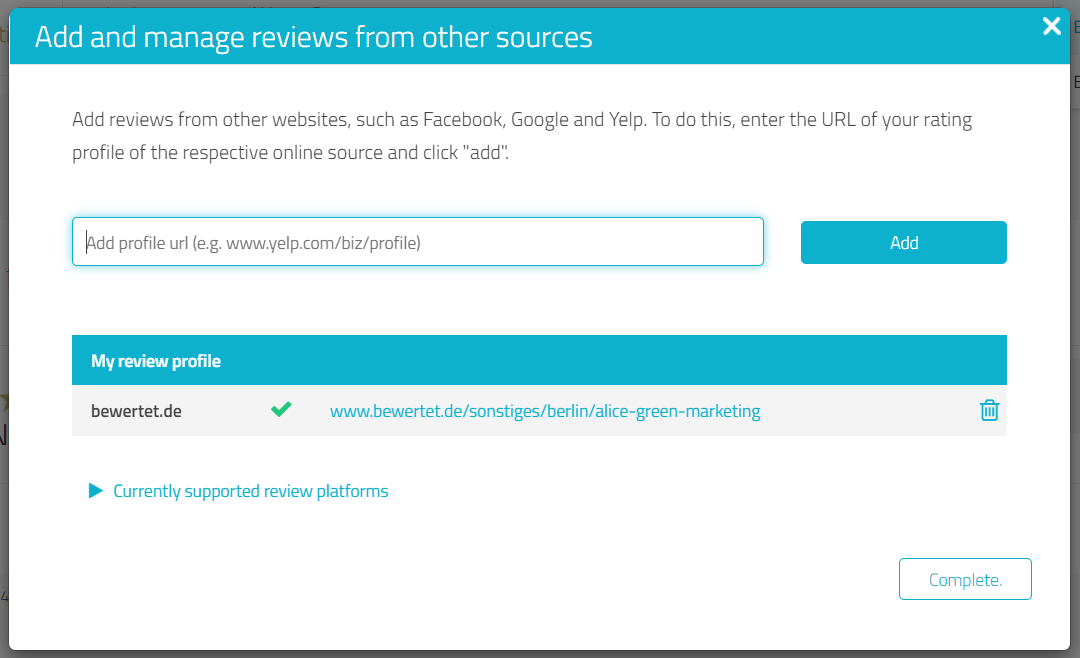 If Facebook is not listed neither here and nor in the review status, add your Facebook URL again in the input field.
Important:
Please make sure that you provide a public URL of your Facebook profile. We cannot process URLs from the logged-in status of your Facebook profile.
Note: The source verification may take 2-3 days.