Who do I send my suggestion for improving ProvenExpert to?
Simply write an e-mail to support@provenexpert.com or use our contact form.
OR
In your dashboard, go to the question mark on the top navigation bar and select Contact.

Select one of the categories, e.g. "Praise", and submit the form → SUBMIT.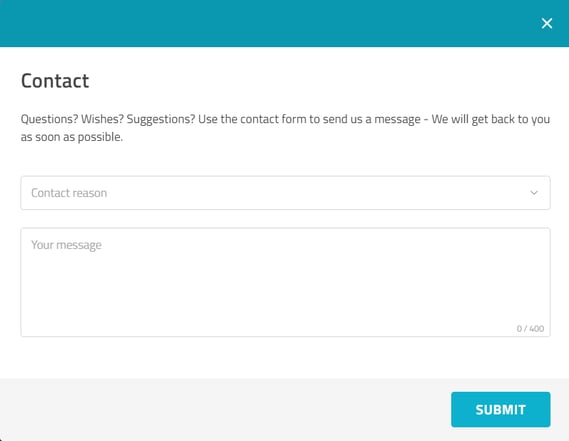 We are always happy to receive ideas, criticism and suggestions for improvement!