A profile badge (digital sticker) is automatically added to your profile page.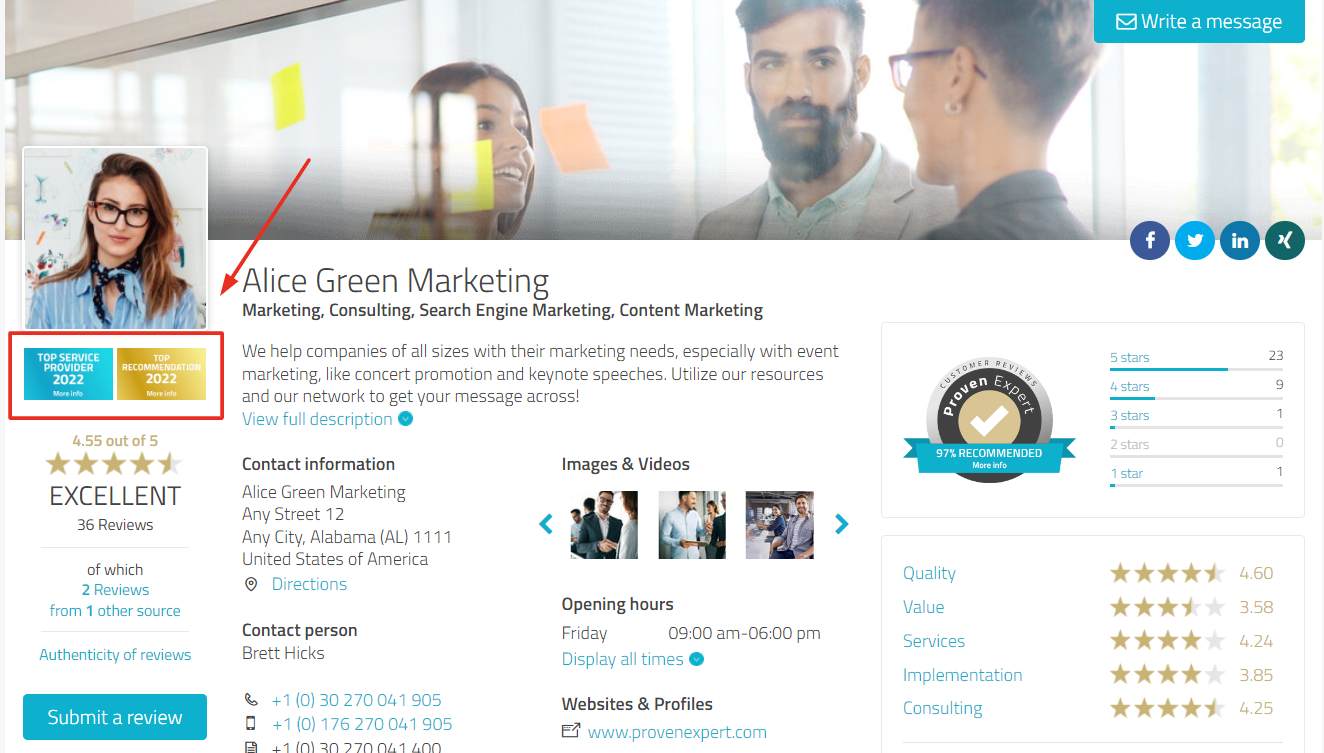 You can add the digital award badge to your website with various configuration options, e.g.:
Badge example for TOP SERVICE PROVIDER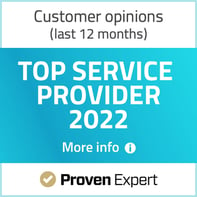 In addition, every award-winning service provider from Germany can order an advertising material package to use their award in sales and business premises, on company vehicles, websites or in print format such as brochures, flyers and business cards.

To order, go to Reputation Boost > Awards > Request Award.
Good to know:
The TOP RECOMMENDATION award replaces the CUSTOMERS' CHOICE award, since for this you need 50 instead of 25 reviews combined with the otherwise same criteria.
Contents of the promotional package:
a TOP SERVICE PROVIDER, TOP RECOMMENDATION or CUSTOMERS' CHOICE sticker
a digital award badge that can be embedded in your company website

a printed certificate (only for TOP SERVICE PROVIDER and TOP RECOMMENDATION)