Where can I place the ProvenExpert PRO Seal?
The PRO Seal is the first seal in our new rating seal series and it can be displayed on the right or left edge of your browser.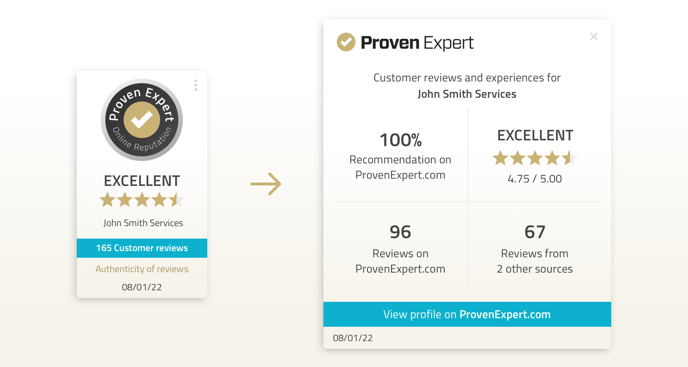 More seal variants will follow, for example, to be able to embed them directly in the content.