Both the Rating Seal and the PRO Seal can be used as a general seal for displaying ratings.

The PRO Seal is a rating seal where, among other things, adjustments can be made to the color and language.

We recommend the PRO Seal because it allows you to integrate the Google Star Rich Snippet on your page right away.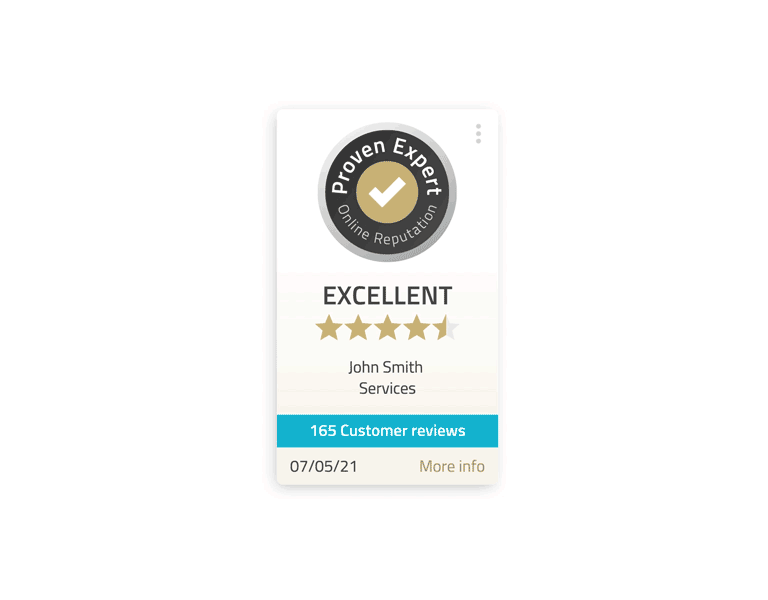 You can also use the PRO Seal and all other ProvenExpert seal variants in parallel.

Previous seals generally do not lose their significance or validity through the introduction of new seals.

If you want to integrate a seal directly into your website content, several variants are available to you for this purpose. To do this, go to Reputation Boost > Rating Seal.
Seal with rich snippet


Important:
Include only 1 rich snippet with structured rating data per subpage of your website, otherwise Google will not know which rich snippet to consider.
If you already have the rich snippet on a subpage and also want to integrate the PRO Seal, either include the PRO Seal without the rich snippet or remove the previous rich snippet from the page.