Can I customise the invitation text and salutation for my ProvenExpert surveys?
Go to Surveys in your profile.

Select the survey you would like to invite to.

Click on Invite to the survey by e-mail.

Here you can change the invitation text and the salutation according to your wishes.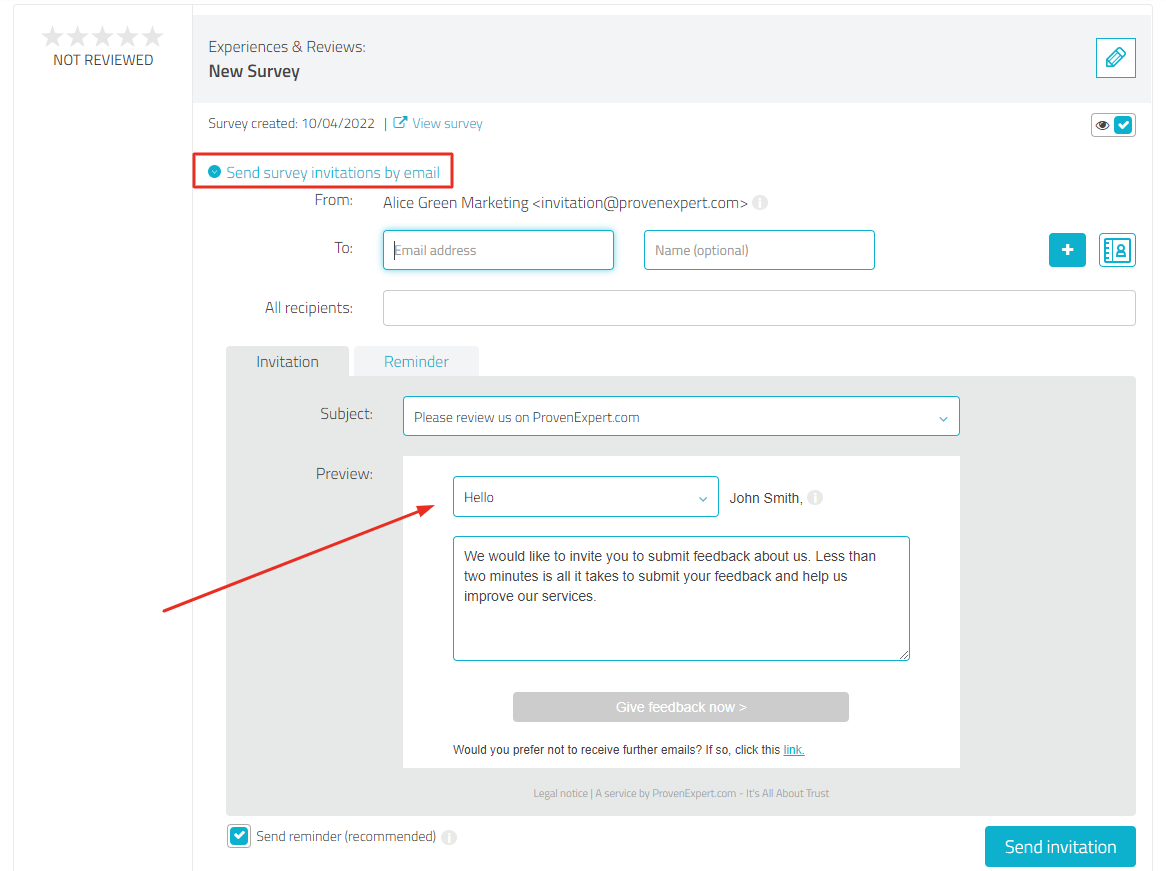 The change in the salutation is automatically applied to the reminder email (see Reminder).