Note: The Business Listings feature is only available to users with addresses in Germany and Switzerland.
To update your data:
Navigate to the Business Listings page.

Click on your business name in the Entity column, underneath the All Listings section: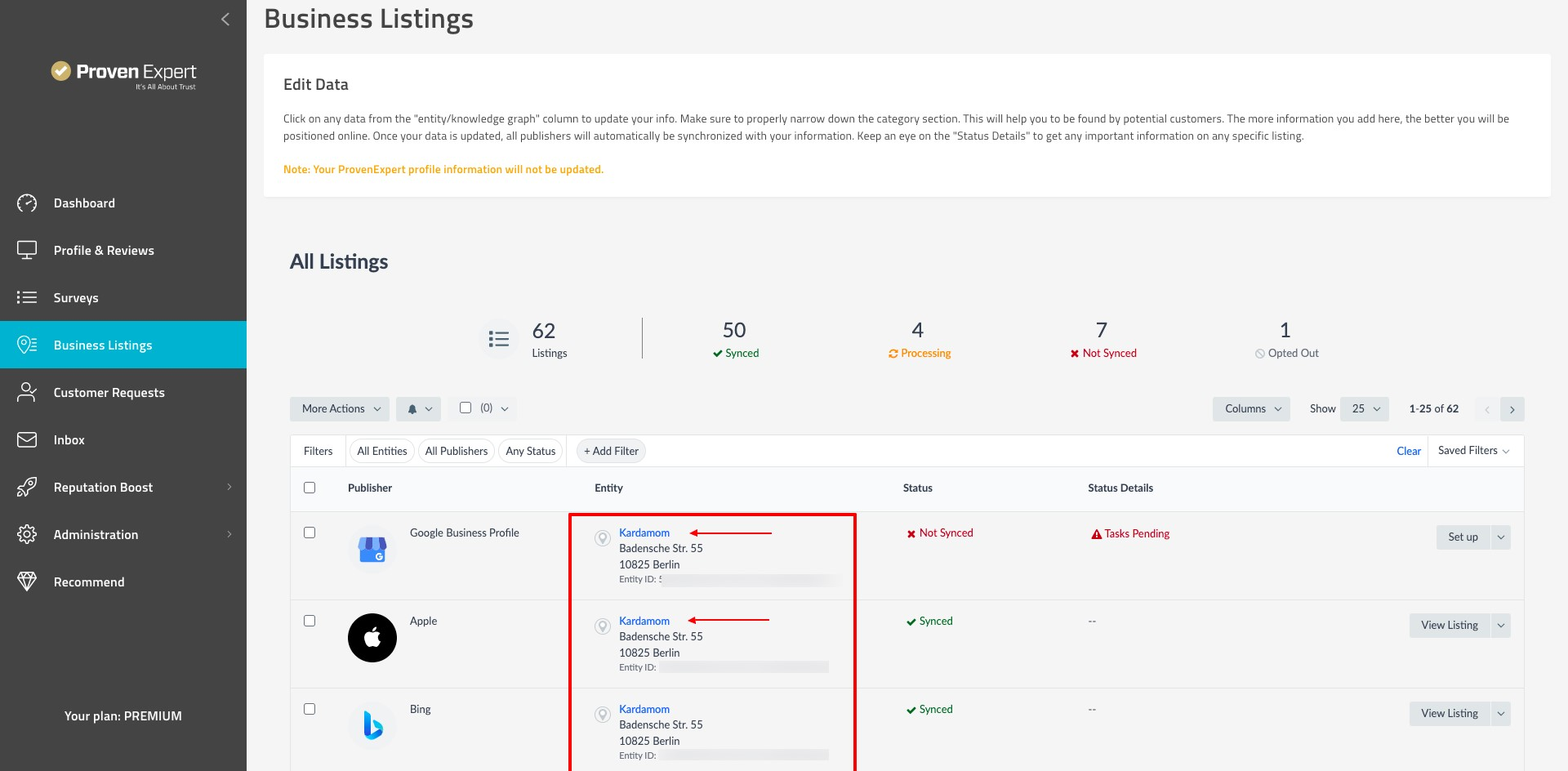 3. On the Entity Edit page hover your mouse over any field you want to edit to see the edit icon on the top right: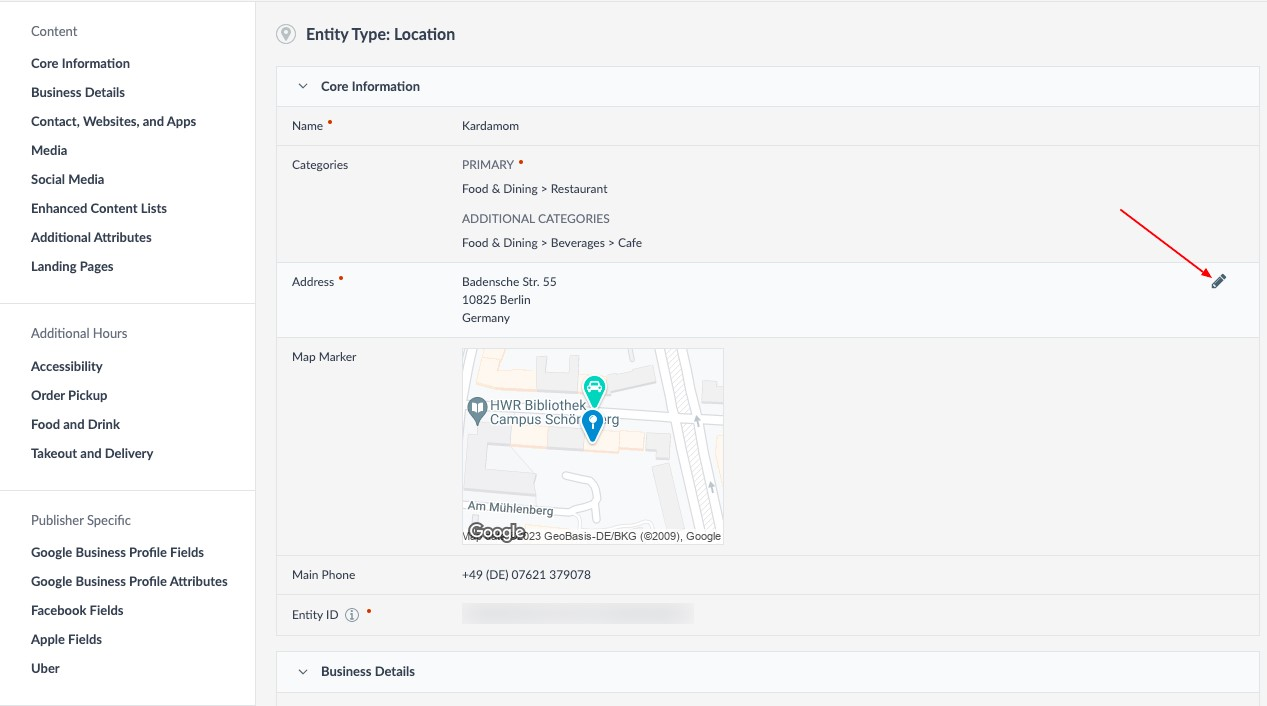 4. Click on the edit icon to see the options. Once you change any data, the Save button will be activated.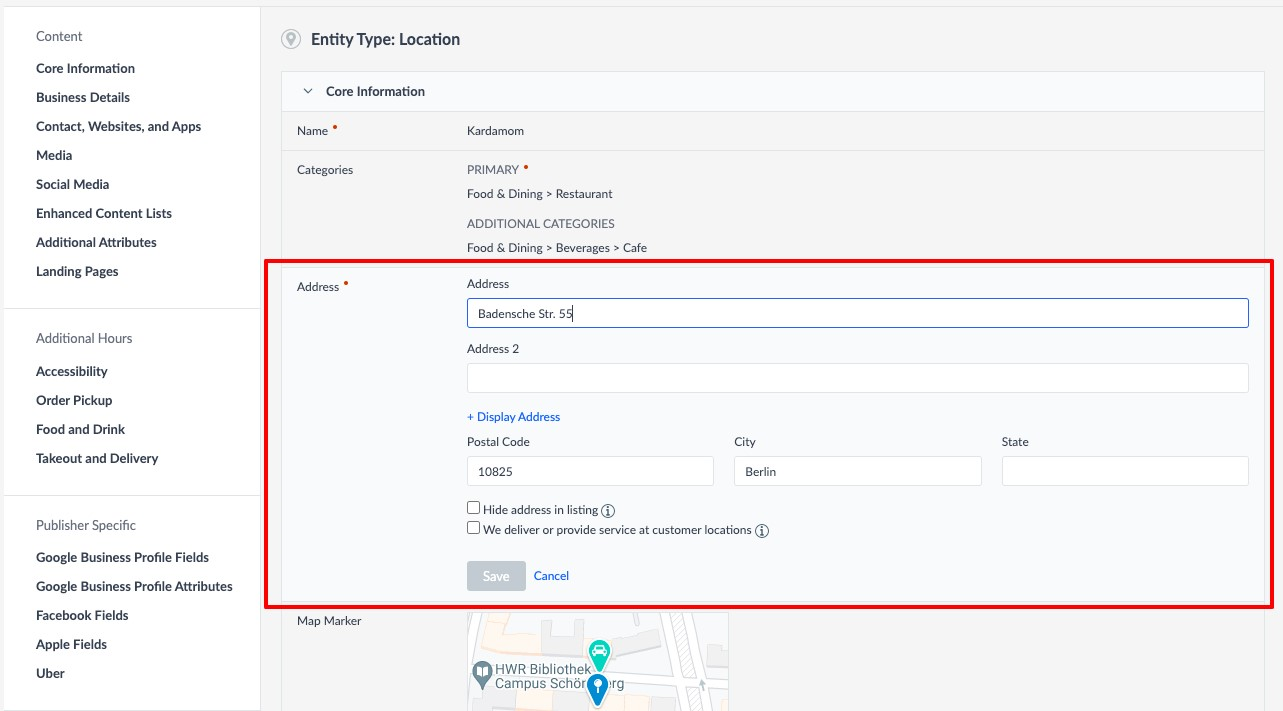 5. Click on the Save button to update your data: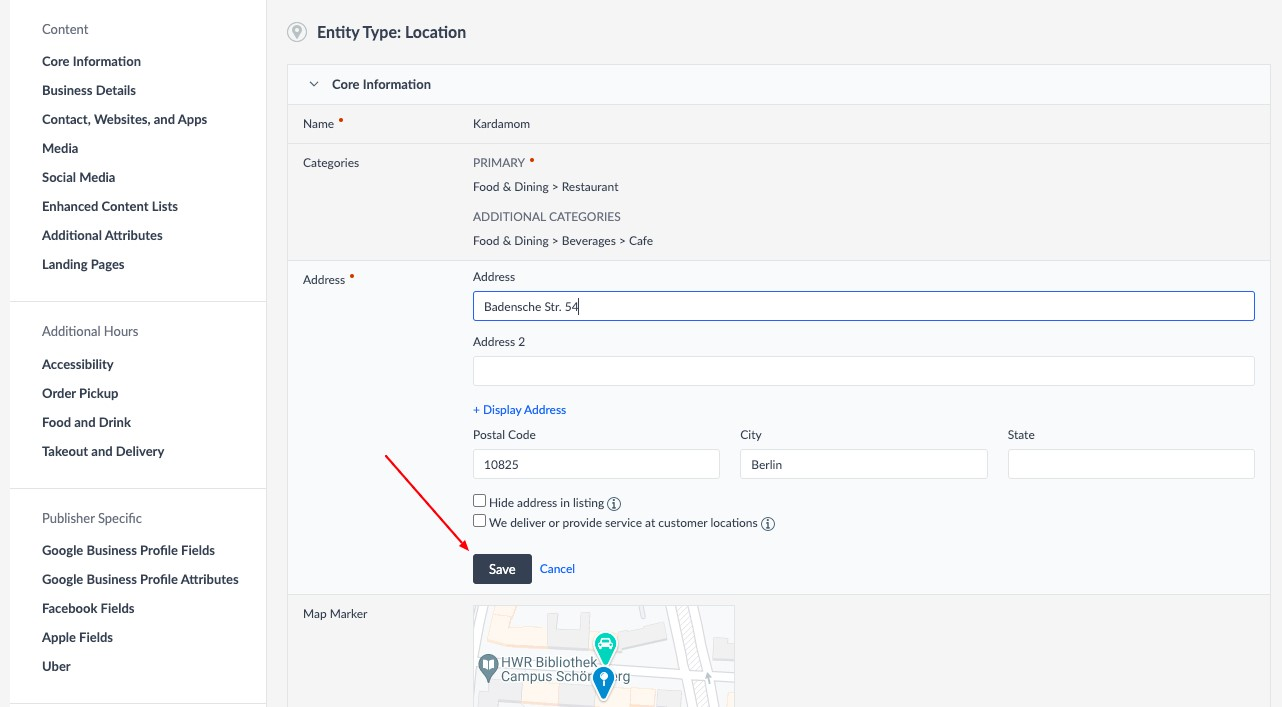 Note: Once you save your data, the syncing process will start immediately. Some publishers may take more hours to implement the changes.
The following video summarizes the most important steps for you: