How can I embed a rating seal?
Embed PRO Seal
→ your profile must be public: see How to publish my profile
Go to Reputation Boost > PRO Seal in your profile.

Click on the top right corner PRO SEAL GENERATOR

Fill in the appropriate fields to generate your PRO Seal. You can then add it to your website.
Embed other rating seals

Select an option and adjust the shape and size as desired, e.g. :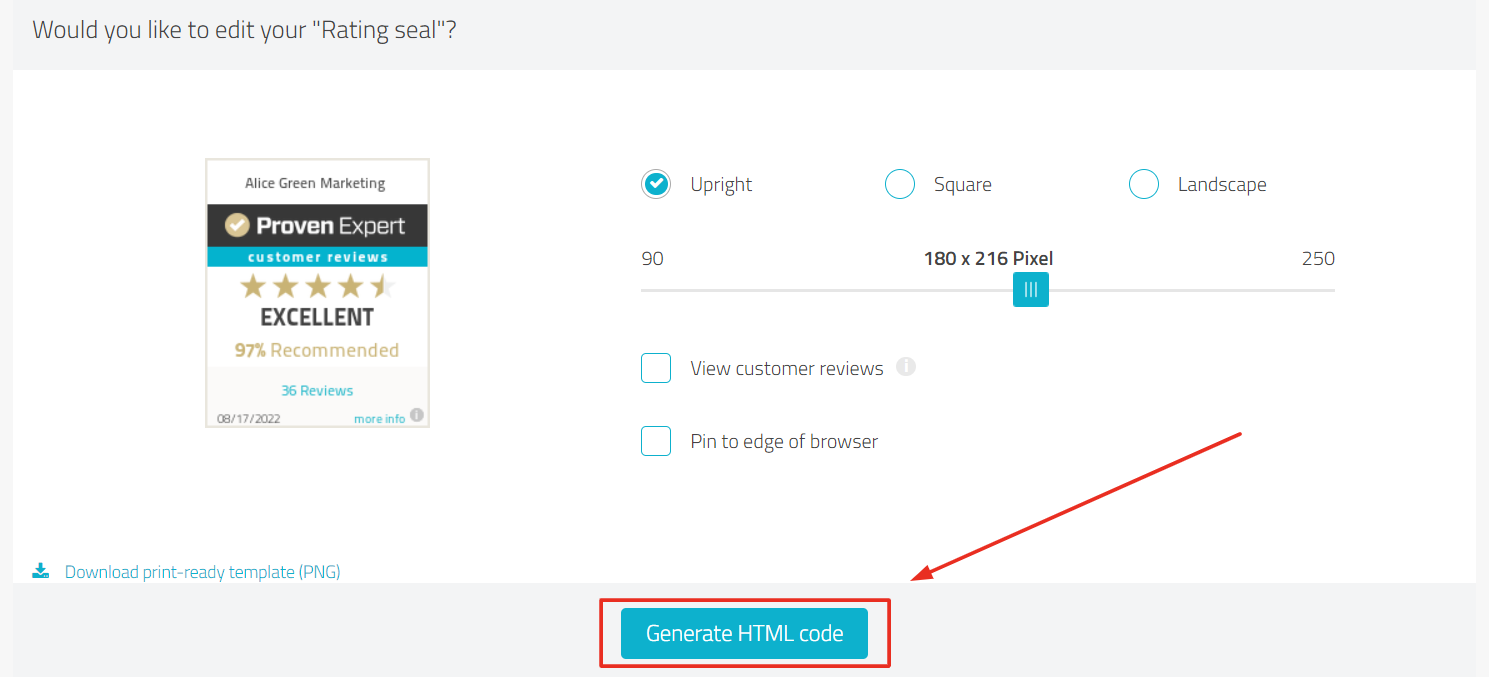 Click on Generate HTML Code.

Copy the displayed code and paste it into your website.