Prerequisite: your ProvenExpert profile needs to be published in order to integrate the PRO Seal into your website.
To integrate the PRO Seal into your website, go to Reputation Boost > PRO Seal in your ProvenExpert account.
Access the generator and follow the fields in the generator step-by-step.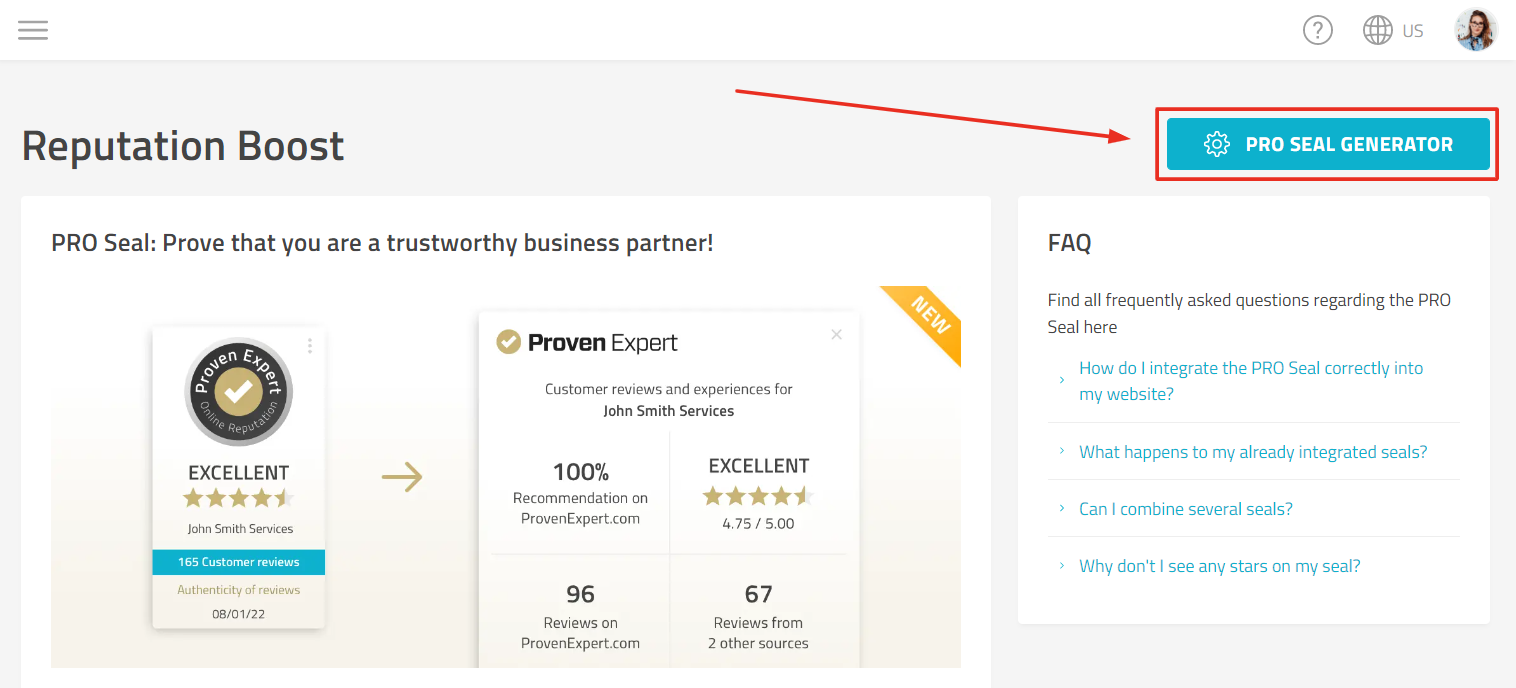 Select your preferred options in the generator. Here's what you can customize:

Include Google Stars (Rich Snippet) code, available in PLUS and PREMIUM packages.
Customize colors on the PRO Seal
Customize text color on the PRO Seal
Adjust position on the website: adjust vertical allocation on browser edge
Language: English or German
Alignment: display on the left or right browser edge
Mobile view: hide PRO Seal in mobile view or not
Back side: show the latest reviews or not


Good to know:
By integrating the Google Star code (rich snippet), you direct the attention of users to your web page in the organic search results.  

After choosing your preferences, click on Generate HTML Code:




You can embed the code directly:
Please paste the generated HTML code into the <body> tag of your web page.
It is recommended to insert it in the footer, or just before the closing </body> tag.
Or
You can send the code to your webmaster, by clicking "Send code to your webmaster":




Some input fields will open, where you only have to enter the email address of your webmaster and if needed, a text. The code is automatically attached to the email: