The PRO Seal is an innovative further development of the current ProvenExpert seal.

It is available in German and English.

It is optimised for both desktop and mobile devices.

It contains all the important reputation elements:

the rich snippet for your reputation stars,

your most recent public reviews,

your recommendation rate

Since Google has been indexing mobile pages first since 2021, you can secure a decisive ranking advantage with the PRO Seal.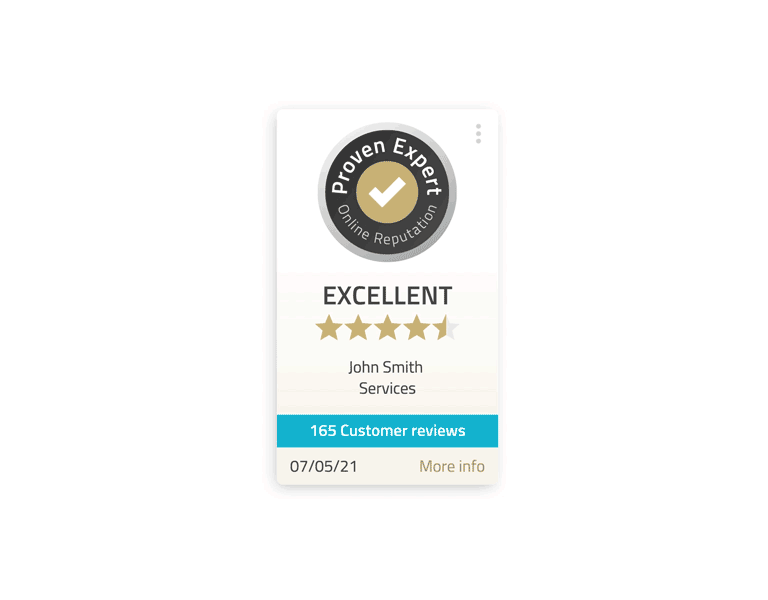 And what about the other ProvenExpert seals?
Don't worry - you can continue to use all other seals as usual, and also in parallel with the PRO Seal.
You can find more information about the integration here: How can I embed a rating seal?