Note: The Business Listings feature is only available to users with addresses in Germany and Switzerland.
After scanning I see the following message: Location has Directories. What does it mean?
This means you already signed up through a third-party provider to Yext - our partner on this feature. You will need to reach out to your provider directly with any questions regarding the service. For confidentiality reasons, ProvenExpert can't access the details of your accounts on Yext.
If you are unsure of who is providing you with this service, reach out to Yext directly at locationconflict@yext.com stating your business name, address, and phone number.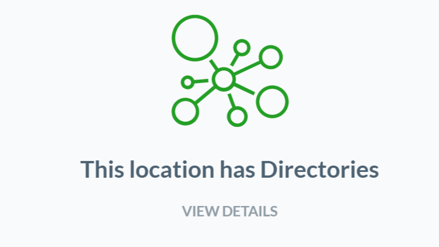 How long does it take for Business Listings to be activated on my ProvenExpert account?
It can take up to 72 hours for the feature to be activated. Should it take longer, please get in contact with us at support@provenexpert.com.
I subscribed and it seems that I already have an account on Yext. What should I do?
If you want to use Business Listings with ProvenExpert, your current subscription with Yext needs to be cancelled.