What happens to the ProvenExpert seal at 768 pixels and what happens in a mobile view on a mobile phone?
If you have selected this screen width in your profile, it means that the seal is not displayed at less than 768 pixels so that readability is not affected.
Example: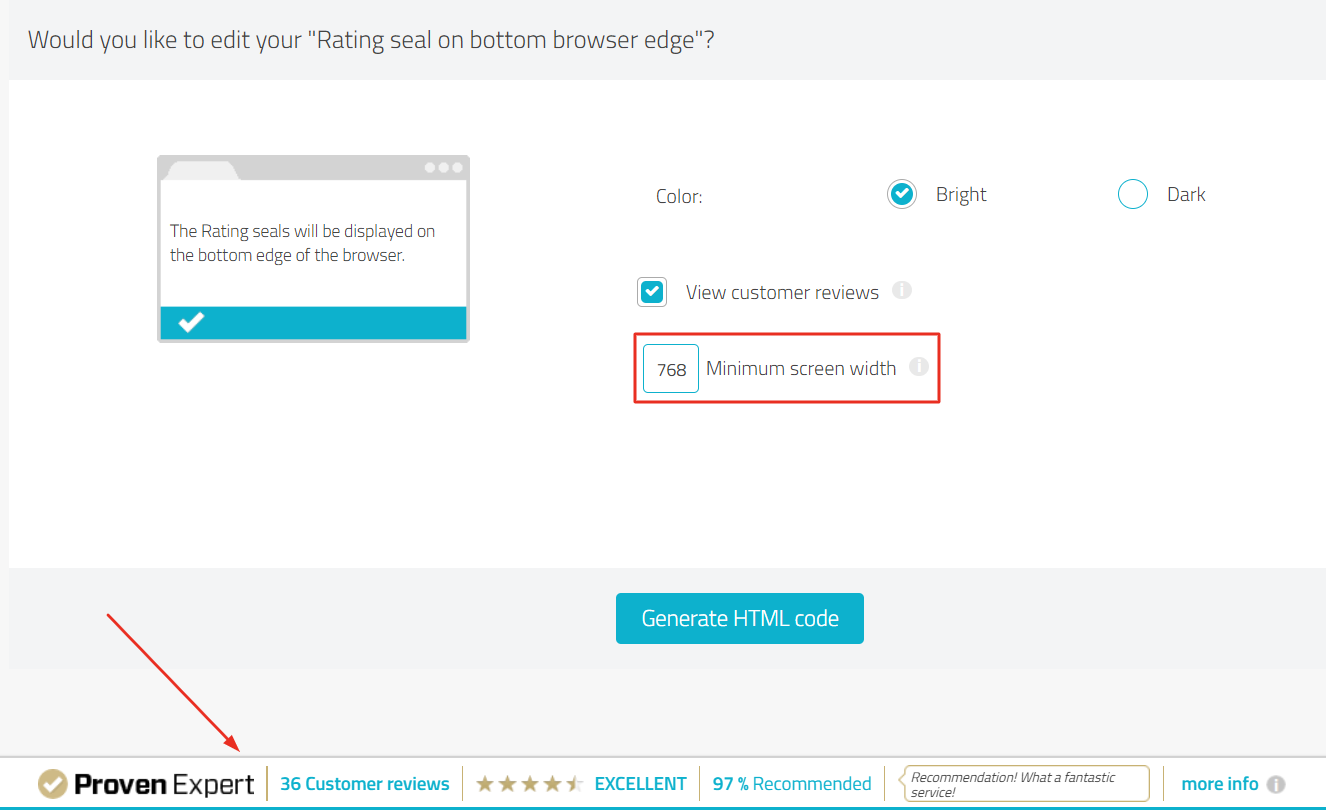 You can hide the PRO Seal on mobile devices completely.

This means that it won't be shown below a width of 600px.
Settings for the PRO Sea

l can be found here:

PRO Seal