The Knowledge Graph (= Entity Edit page) serves as a central repository for storing and organizing all the important facts, details, and attributes related to a business, such as its name, address, phone number, hours of operation, products, services, and more.
Why is this important? Well, the Knowledge Graph makes sure that this information is correct and consistent everywhere online.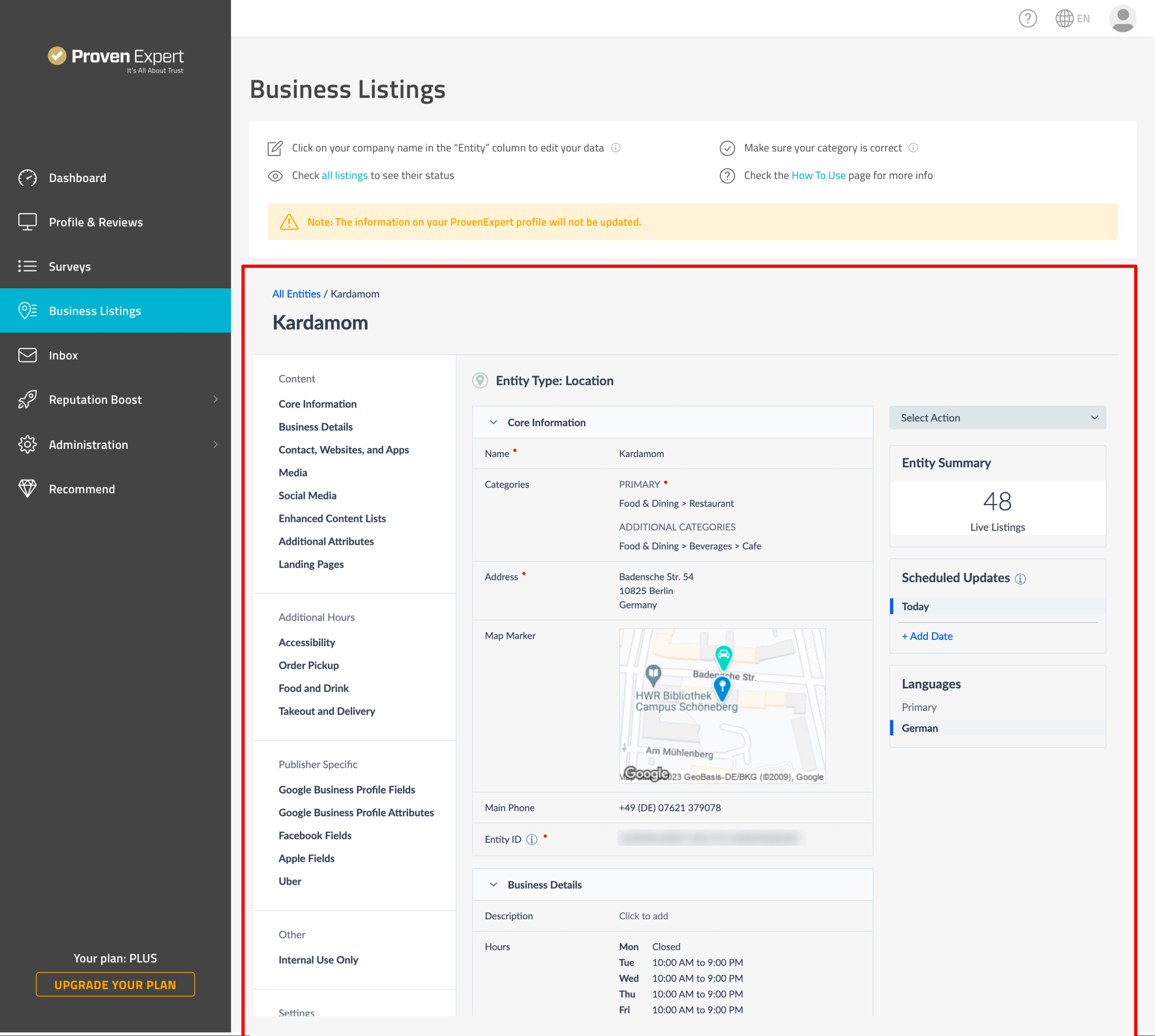 How do I get to the Knowledge Graph?
Navigate to the Business Listings page.

Click on your business name in the Entity column, underneath the All Listings section: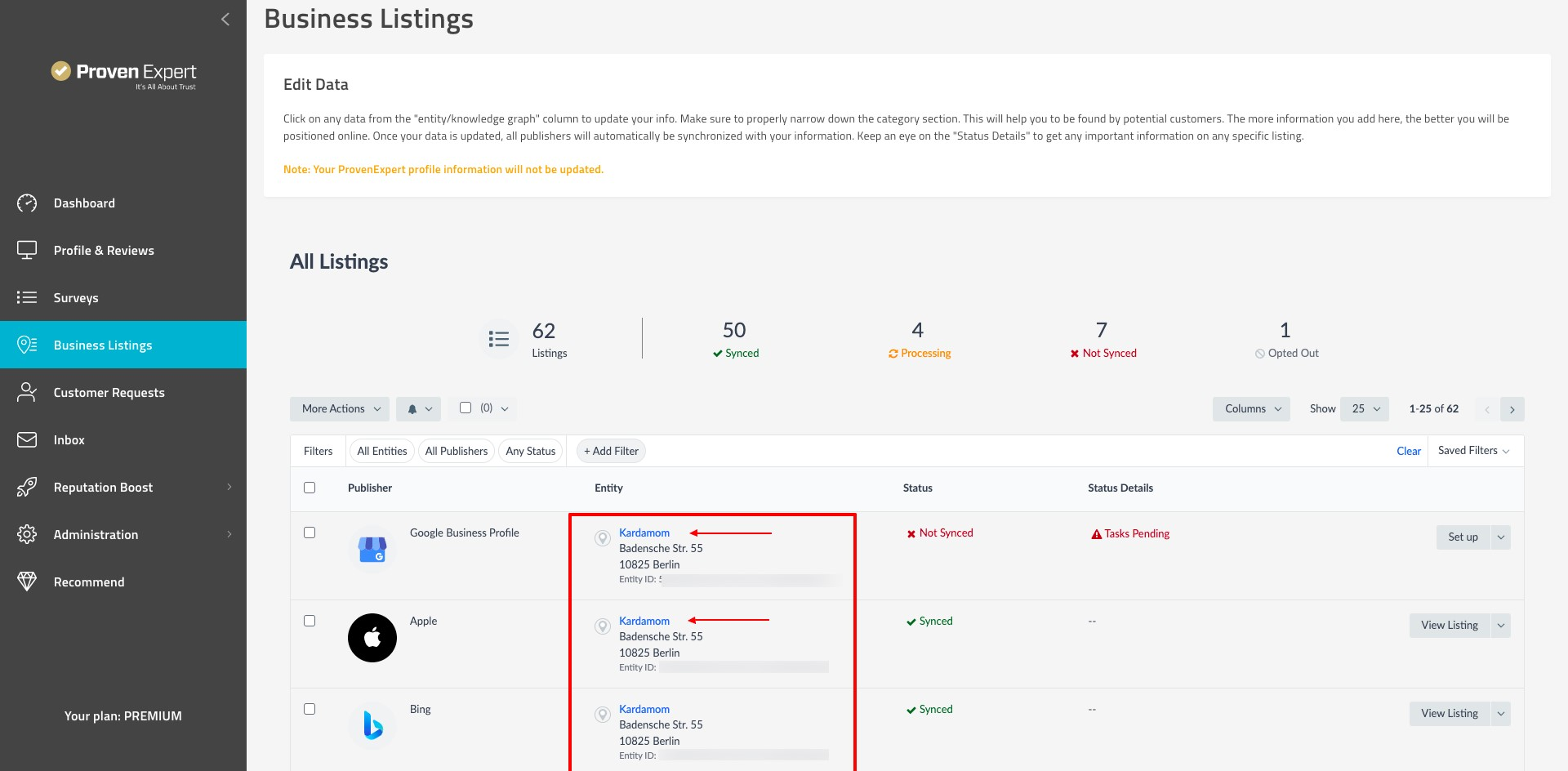 3. Then you will see the page for editing your entities. If you hover with the mouse over this section, an editing pencil will appear for editing: