Note: The Business Listings feature is only available to users with addresses in Germany and Switzerland.
Business Listings allows you to view each of your listings' statuses. This article provides an overview of each status type.
To see an overview of your listings' status:
Log into your ProvenExpert account.

Navigate to Business Listings in the left-hand side menu.

Check the numbers on top of the Business Listings page to see how many listings are synced, processing, not synced or opted out.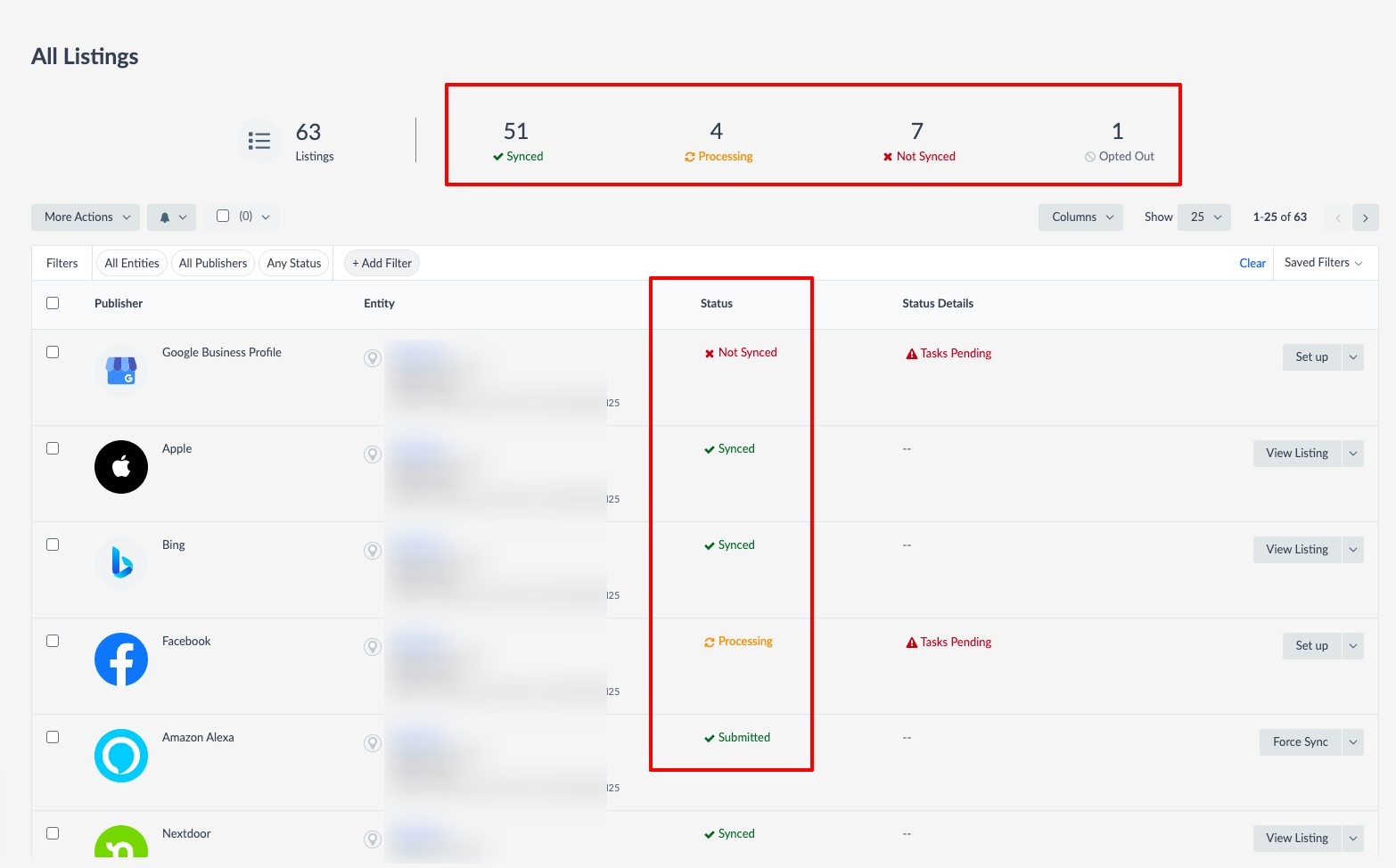 What does each status mean?
Status: Processing
This status depicts the initial syncing process of the information from the Knowledge Graph (= Entity Edit page) with the publisher.

Status: Synced
The system has connected to the listing and is successfully syncing your information.

Status: Submitted

Status: Not Synced

Status: Opted Out
There is currently no connection between the system and the publisher. You have the option to Opt In and restore the connection at any time by clicking on the button in front of the desired publisher.